Ticket Information
Tickets now on sale!
$13.00 per person for each screening, unless otherwise noted. Closing Night event (film and party) is $20.00 per person.
Advance Sales
Advance sales are subject to a convenience fee. 1-844-383-6832 (24 hours a day, 7 days a week)
Sold Out Online? If the show you are looking to attend is sold out online, do not worry. We save a portion of tickets to sell at the theater on the day of the show. Tickets will be sold on a first come, first served basis. Please take note of when the Box Office opens at each specific theater on that day.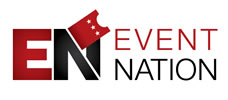 Day-Of Sales
Tickets are available online until noon the day of each show, and also a limited amount at the theater starting one hour before the first show.
Discount Packages
Festival Pass
A special package of 10 tickets is available online and at the theater for a discounted price of $100. Advance sales subject to a convenience fee. This package does not include the Closing Night event.
Student Discount
1 ticket for $10 on day-of-showing at door only. Valid with proper student ID.