home
films
tickets
our sponsors
locations
donate
awards
volunteer
contact us
press materials
past festivals
filmfest dc


Questions?
Call our hotline
202-234-FILM (3456)


Arabian Sights Celebrates Its 20th Anniversary
October 16 - 25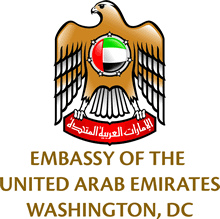 Arabian Sights Film Festival is presented by the Embassy of the United Arab Emirates in Washington, DC.
The Arabian Sights Film Festival schedule is now available. Tickets are on sale now!
Featured at this year's festival: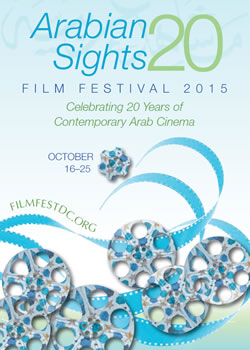 Download the Catalog
Ten new captivating films, American premieres and all Washington, DC premieres.

A complimentary 20th Anniversary Happy Hour on October 24th at 5:30 PM at AMC Mazza Gallerie. Enjoy refreshments and mingle with fellow festival attendees as we commemorate two decades of Arab cinema in Washington, DC!

New this year is the Arabian Sights Jury Award, a competition of selected films that deserve increased recognition. For more information please visit Awards.

A panel on The New Arab Cinema. Arab film experts and guest filmmakers will discuss and answer your questions on the many new developments in Arab cinema, the increase in the number of productions and evolving styles and genres.

Don't forget about our Closing Night event featuring From A to B followed by a party on October 25th! Celebrate the conclusion of this celebratory year for Arabian Sights while enjoying refreshments and food. Tickets include the film and party, $20.00

Special guest directors in attendance who will conduct Q&A's following their film screenings.
Meet our special guests - Q&A after screenings
Friday, October 16
Saturday, October 17
Sunday, October 18
Friday, October 23
Saturday, October 24
Sunday, October 25
Check back frequently for updates about our program, tickets, special events, and guests; and be sure to join our mailing list and follow us on Twitter and Facebook for the most up to date news.