The 2019 Arabian Sights Jury Award goes to...
ARAB BLUES (France)
by Tunisian director Manele Labidi, for its originality in content, excellent acting, and rich scenography.
Jurors Saada Abdalla, Jana Elhassan, Thomas Gorguissian noted "Arab Blues reflects Tunisian (Arab) sorrows, joys, pains and dreams in a simple yet revealing approach. It is an amusing film which shows a colorful life and richness of the society and culture."
The Jury Award is sponsored by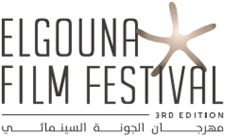 The 2019 Arabian Sights Audience Award goes to...
BAGHDAD IN MY SHADOW (Switzerland, Germany, UK, Iraq)
by director Samir.
Award-winning filmmaker Samir's ambitious feature elevates discussions surrounding women's rights, gender issues, and the plague of extremism.