Audience Award
An Audience Award will be presented to YOUR favorite film. Ballots will be available at each screening.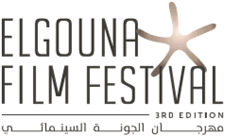 The Arabian Sights Jury Award
We are pleased to welcome our new sponsor, the El Gouna Film Festival in Egypt. Thanks to them, a prize of $5,000 will be presented to the director of the winning film of the Arabian Sights Jury Award. The films being considered for the competition are:
The jurors are:
Jana Elhassan - Award winning novelist and journalist
Saada Abdallah - Author and broadcaster
Thomas Gorguissian - Journalist specializing in Arab film, culture and politics
---
Winners from Previous Festivals
Audience Award
2018: Wajd - Songs of Separation, directed by Amar Chebib.
2017: Solitaire, directed by Sophie Boutros.
2016: Hepta, The Last Lecture, directed by Hadi El Bagoury.
2015: I am Nojoom, Age 10 and Divorced, directed by Khadija Al Salami.
2014: Ghadi, directed by Amin Dora.
2013: Jews of Egypt, directed by Amir Ramses.
2012: El Gusto, directed by Safinez Bousbia.
Talent to Watch Award: Heels of War, directed by Joe Bou Eid.
2011: Cairo 678, directed by Mohamed Diab.
2010: City of Life, directed by Ali Mostafa.
2009: Masquerades, directed by Lyes Salem.
2008: Slingshot Hip Hop, directed by Jackie Salloum.
2007: Driving to Zigzigland, directed by Nicole Ballivian.
Short Cuts: Arab in America, directed by Nabil Abou-Harb.
2006: A New Day in Old Sana'a, directed by Bader Ben Hirsi.
2005: Sabah, directed by Ruba Nadda.
Jury Award
2018: Heaven Without People, directed by Lucien Bourjeily.
2017: Foreign Body, directed by Raja Amari.
2016: Good Luck Algeria, directed by Farid Bentoumi.
2015: I am Nojoom, Age 10 and Divorced, directed by Khadija Al Salami.