Awards
Circle Award
The Circle Award is a juried competition of selected films that deserve increased recognition. The Circle Award is named in honor of Ted and Jim Pedas, founders of Washington's Circle Theatres, which set the standard for innovative quality film programming in Washington, DC. Films selected for this year's competition include:
The Award Jury consists of:
Felix Angel: Former curator, Inter-American Development Bank
Judy Hallet: Documentary Filmmaker
Manjula Kumar: President/Executive Director, Global Performing Arts
Gregory McGruder: National Geographic Society
Peggy Parsons: Head, Department of Film, National Gallery of Art
Justice Matters
When an individual or group has experienced an injustice, filmmakers use their talents and craft to make us aware and call us to take action.

We want to thank the CrossCurrents Foundation for their support in helping to make this series possible.
Films selected for this year's Justice Matters series include:
The award jury consists of:
Mokhless Al-Hariri: President, Georgetown Design Group, Inc.
Jennifer Johnson, Esq.
Conrad Martin: Executive Director, Stewart R. Mott Foundation and Executive Director of the Fund for Constitutional Government
Impact Project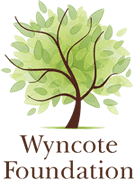 Many independent filmmakers passionately focus on telling stories that spotlight issues of social justice. In recognition of their creators' commitment to share these important themes with the broadest possible segment of the public, the social justice films in Filmfest DC will be the focus of a special initiative to bring these works to a wider audience in our area.
This project is conceived and directed by Linda Blackaby, Filmfest DC's senior programming consultant, and is supported by a grant from the Wyncote Foundation.
Filmfest DC Audience Award

Filmfest DC will present two audience awards: one to the feature film and one to the documentary voted the most popular by our audience. Ballots will be available after each screening.
Be a part of the movie buzz, join the Washington, DC Film Society! Go to dcfilmsociety.org for more information
Signis Award

The SIGNIS jury will present an award to the film judged by its jury to best illuminate and celebrate what it means to be human in a diverse and challenging world.