Welcome to the 33rd annual Washington, DC International Film Festival
Come see great movies!
80 films • 45 countries • 11 days • 1 amazing festival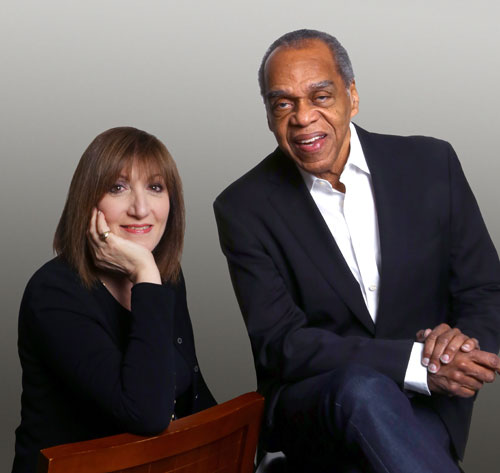 Tony Gittens, Festival Director & Shirin Ghareeb, Deputy Director
(Photo by Chad Evans Wyatt)
People like to go to the movies. Even with the ability to stream films at home, on computers, and even on their phones, people like to sit with an audience in a theater and watch great cinema on the big screen. There is simply nothing like it. That's why festivals like Filmfest DC continue to grow and attract thousands of enthusiastic moviegoers every year. Great art is a unifying force.
We are thrilled to have you join us for these 11 days and we thank you for sharing your enthusiasm, curiosity, and passion for great movies. Filmfest DC has always championed diverse and new voices. Through cinema, we celebrate storytelling and varying ways of seeing the world. This year, we think we have gathered one of our most impressive programs.
Foodflix, a special section about creating and presenting great cuisine, introduces us to some of the world's most accomplished chefs, sommeliers, and the drama mixed in with the recipes. Although international in scope, Filmfest DC is also local in flavor. The premiere of DC Noir, the new film by Washington's own award-winning author George Pelecanos, is truly a festival highlight.
We thank our staff, dedicated volunteers, Board of Directors, donors, and partners for helping us meet our mission of enriching people's lives by presenting great cinema. We invite you to join us for this annual adventure and we bid you welcome.